Cat shots, also known as cat vaccinations, are vital to keeping your kitten or older cat's help content. This will help to keep your cat away from a variety of infectious and potentially deadly diseases. Giving your cat shots at the right time can even prevent life-threatening diseases. 
PetSmart is undoubtedly the best place when you care about your cat's health and well-being. Wondering how much do cat shots cost at PetSmart? Well, the cost depends on the shot types. The estimated prices for your kitten's shots for feline distemper FVRCP, leukemia virus, and rabies are respectively around $25-$35. 
We have gathered everything that you need to keep your cat away from infectious diseases. Let's move forward to explore! 
How Much Do Cat Shots Cost At PetSmart? 
There are several vaccines available for cats, including vaccines for rabies, feline distemper, feline herpesvirus, calicivirus, and feline leukemia virus. The costs vary depending on your cat's age, shot type, and dosage. 
Here is a glimpse for your convenience: 
| | |
| --- | --- |
| Shots | Cost  |
| Package For Indoor Cats | Around $100 |
| Package For Outdoor Cats  | Around $140 |
| Rabies | Around $42 |
| FVRCP | $32-$42 |
| FeLV | $35-$42 |
| Deworming | $27-$35 |
| Kitten Shots  | Around $40 |
What Vaccines Are There In Kitten Shots?
PetSmart has a different package for kittens to prevent diseases that need early care. Their kitten shot package includes vaccines for rabies, feline distemper, feline calicivirus, and feline herpesvirus. 
If you give your kitten the package shot, you won't need to give additional shots until your veterinarian recommends anything. However, you might need to add additional vaccines including FeLV, FIV, and other vaccines if your kitten needs so. 
When Should A Kitten Get Her Shots?
The time for giving your kitten shots is within 8 weeks of his/her birth. However, your veterinarian will suggest you depending on the kitten's condition, type, age, and other aspects. 
If your kitten's mother already had some vaccines, there might be protections for some diseases. If this is the case, you won't need to provide certain shots suggested by the veterinarian. 
The initial series of vaccinations that veterinarians suggest for a kitten includes a combination vaccine that protects against several diseases. If there are any risk factors, your veterinarian will suggest some additional vaccinations that your kitten might need. 
However, the shots are not the end game. You need to give booster shots after the initial ones to maintain immunity. The frequency and timing of the booster dosage depend on the specific vaccines and vaccine protocol. 
Typically, booster shots are given every 3 to 4 weeks until the kitten is about 16 weeks of age. After that, you might need to give the shots once a year or every 3 years thereafter.
How Many Shots Does My Cat Need?
Cats require a series of vaccinations and booster dosages given at regular intervals throughout their lifetime. Before you know the number of shots and frequency, you need to understand that there are two types of shots: core and non-core vaccines.
Core vaccines are the common ones that all cats require. This includes the FVRCP vaccine, rabies vaccine, and feline leukemia vaccine. The FVRCP vaccine is a combination vaccine that protects against three common viruses: feline viral rhinotracheitis (FVR), calicivirus (C), and panleukopenia (P). 
Kittens typically receive a series of FVRCP vaccinations. The first shot is given during the kitten stage and then the booster shots are given annually thereafter. Most cats require to receive a minimum of 3-4 shots of the core vaccines in their first year.
Non-core vaccines are optional and your veterinarian may suggest this depending on specific conditions only.  Some of the non-core vaccines for cats include the feline leukemia vaccine and the feline immunodeficiency virus (FIV) vaccine. 
These are specifically important for outdoor cats as they come in close contact with other non-vaccinated cats. Most non-core vaccines are given by two-three shots within a certain age. 
Alongside these, your veterinarian may also suggest additional vaccines based on your cat's lifestyle and potential exposure to other diseases. The shots will be discussed upon visit depending on your cat's condition and lifestyle. 
What Can Happen After My Cat Has Its Shot?
There are a few temporary side effects. Some common ones are 
Soreness: Most cats experience soreness in the area of injecting after receiving a vaccination. This is due to the injection and there's nothing to worry about. The soreness will go away in a day or two. You can use a cold/warm press to give your cat comfort. 
Swelling: Sometimes, the swelling also appears alongside the soreness in the injected area. If it's extreme, your vet may suggest something to reduce it. 
Lethargy: Once the shot is done, your cat may feel a lack of energy. They may even sleep more after receiving a vaccination. This is because the immune system is responding to the vaccine.
Appetite Changes: After vaccination, your cat may lose her appetite for a few days. This is normal as well. But make sure to make her drink plenty of water in the meantime so as not to be dehydrated. 
Mild Fever: When the immune system fights against something, fever appears as a sign of it. So, after vaccination, your cat may have a temporary mild fever.
Is It Too Late To Get My Cat Vaccinated?
If you have just rescued an outdoor cat, or even if you have forgotten to vaccinate your cat during the early years, it is never too late to get your cat vaccinated. Kittens and adult cats have different types of vaccinations available for them. 
Thus, whether your cat is a kitten or an adult, getting them vaccinated can provide them with protection from viruses and infections.
Although vaccinating the kittens is the best idea within 8 weeks of the birth, you can still vaccinate them later with your veterinarian's consultation. They can create a customized vaccination schedule based on your cat's age, health, and lifestyle. 
PetSmart Banfield Vaccination Reviews: How Is It?
PetSmart Banfield is a well-known center with a team of highly trained and expert veterinarians. So, if you are considering getting your cat's shots from here, you will undoubtedly receive good service. 
They always keep everything up to the mark. The veterinarians here give you enough time to know about your cat's habits, background, and lifestyle to come up with a customized vaccination plan. Also, their available packages are quite budget-friendly.
We have noticed they follow the latest industry standards. This means you will always get up-to-date service and offer your cat the right prevention against common illnesses and diseases. 
However, the only downside is that they have a large number of appointments. So, you might need to wait for a long time to get in touch with them. 
How To Set Up An Appointment For Cat's Shots At PetSmart?
To set up an appointment for your cat's shots at PetSmart, here are the steps: 
Visit the PetSmart website.
Select the "Services" tab from the menu.
Click on "Pet Services". 
Now select "Vaccinations" from the list of available services.
Now you have to choose your state and city to find the nearest PetSmart location.
Select the "Schedule Now" button next to the location.
Choose the type of appointment, such as a vaccination package or a single vaccination.
Now you have to select the date and time. 
After that, Fill out the required information, and pet information, and then confirm your appointment.
More To Explore 
1. Does PetSmart give kittens shots?
Yes, they have available packages and individual shots for kittens. You need to give your kittens shots within 8 weeks of their age.
2. What 3 shots do kittens need?
The main three shots that are common for kittens are Feline Viral Rhinotracheitis (FVR), Feline Calicivirus (FCV), and Feline Panleukopenia (FPV) vaccination.
3. Can you keep a cat without shots?
No, it's harmful to the cat to keep it without shots. Shots prevent common diseases that cats are prone to develop. Some of them even be life-threatening if you don't give the shots.
4. Can I vaccinate my kitten myself?
It's not wise to vaccinate your kitten by yourself unless you are a professional. It's better to consult with your veterinarian before giving the shots.
Final Words 
PetSmart is a wonderful place to keep your cats protected. Knowing how much do cat shots cost at PetSmart will now help you to get your cats the shots. Before giving the shots, consult with the veterinarian and they will make the plan for you. 
Read more: About health facts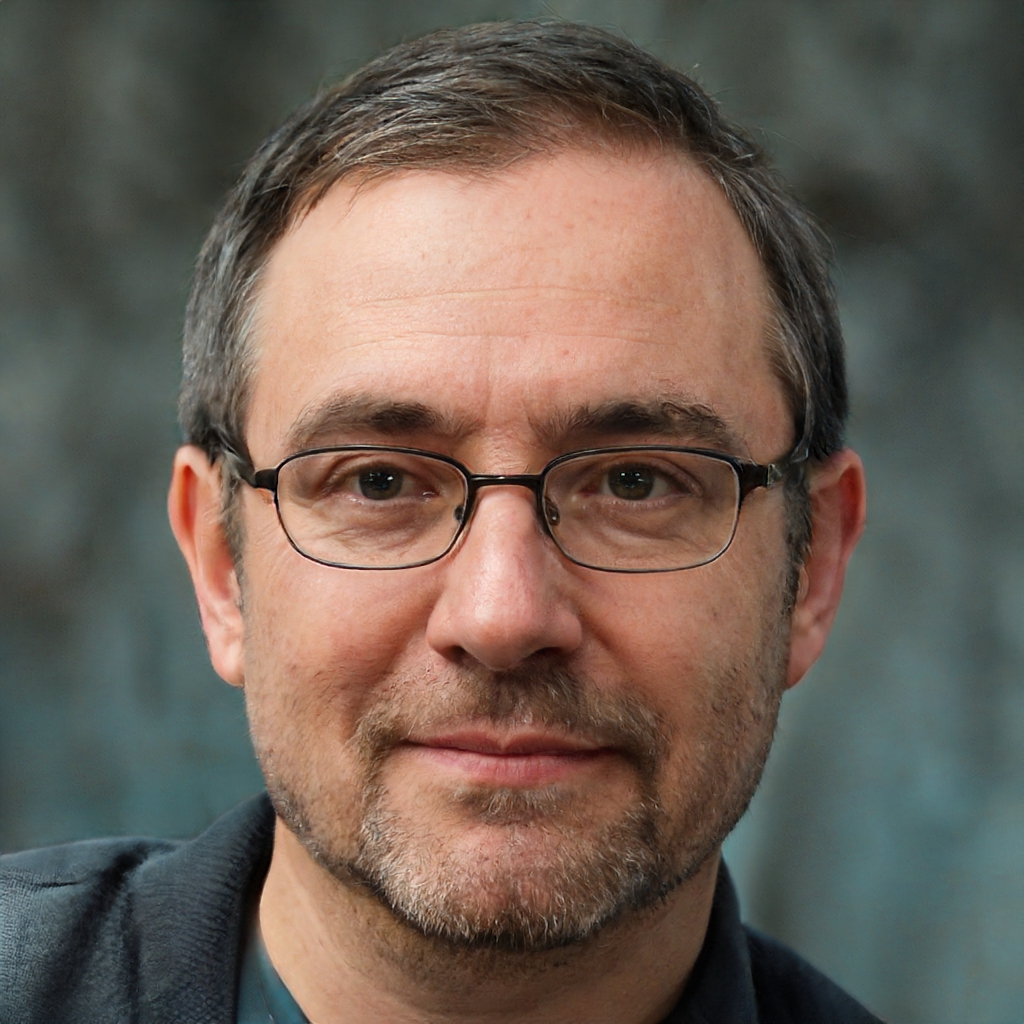 Hello, this is Frank Swanson, the owner, and operator of Pet Info Hut. I created this website as a way to share my love of pets with the world. I have over 7 years of experience working with animals, and I have a passion for helping people care for their pets. I hope that you find my website useful and informative. Thanks for visiting!